Certification
IMCI is pleased about the certification of the Spirit 44CR(e) electric yacht
The first yacht that IMCI successfully certified for Spirit Yachts is now world famous. In the James Bond film "Casino Royale" (2006), Daniel Craig and Eva Green sailed to Venice aboard a Spirit 54 on the Grand Canal.
Now IMCI had the honour of issuing the 18th CE-certificate for a Spirit Yachts model, which was inspected by IMCI Inspector Mike Beggs.
The Spirit 44CR(e) is the first all-electric sailing yacht designed and built by Spirit Yachts. The brief for the yacht from its owner was to achieve "near total energy self-sufficiency"; she is the first yacht in the UK to be launched with solar panels integrated into the main sail and deck.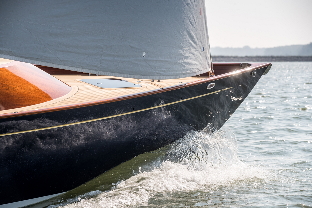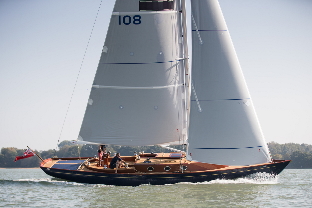 IMCI is pleased to announce that all requirements of the Recreational Craft Directive have been met and has issued the CE certificate to the Spirit 44CR(e) electric yacht.
Spirit 44CR(e) main features:
Designer: Sean McMillan
Build: Spirit Yachts Ltd, Ipswich, U.K
Construction: wood epoxy composite
LOA: 13,4 m
LWL: 9,4 m
Beam: 3,3 m
Draft: 2,3 m
Displacement: 6,5 tons
Propulsion: 48 V DC Motor (Oceanvolt)
Ballast weight: 2.450 kg
Mainsail area: 54,4 m²
Jib area: 32,8 m²
Spinnaker area: 108,6 m²
Range at 5knots: 25 nm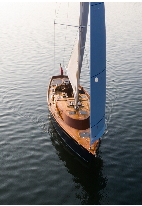 "…we CErtify the best"

For more information please visit:
www.imci.org and https://spirityachts.com/sailing-yachts/the-cruising-range/spirit-44cre/
and https://spirityachts.com/spirit-yachts/007-yacht/
and https://www.youtube.com/watch?v=5DyvHwBl9vI